Last year, Bali welcomed a total of just 41 international tourists as the world weathered the worst of the pandemic. Well, it's 2022 now, vaccine rollouts are in full effect and Bali's borders are well and truly open, ready to welcome back visitors to its fabled shores – with quarantine down to 3 days only.
Bali is a tropical island destination like no other. Balinese culture is unique – a kaleidoscope of hindu, animist and buddhist beliefs with its own unique mythologies. Every day in Bali there is a colourful ceremony going on somewhere on the island. Then there are the volcanoes that stand like sentinels, their slopes covered in iridescent rice paddies, orchards, coffee plantations and thick rainforest.

There are volcanic black sand beaches and white sand beaches on Bali's southernmost peninsula, the Bukit, villages nestled in valleys with mossy stone temples round every corner, great Banyan trees, bustling markets and every kind of art and craft imaginable – especially around Ubud, the island's artistic and cultural hub.
In the southern resort enclaves, you'll find a sophisticated and cosmopolitan mix of eateries, bars, beach clubs and concert venues that give the likes of Mykonos or Ibiza more than a run for their money.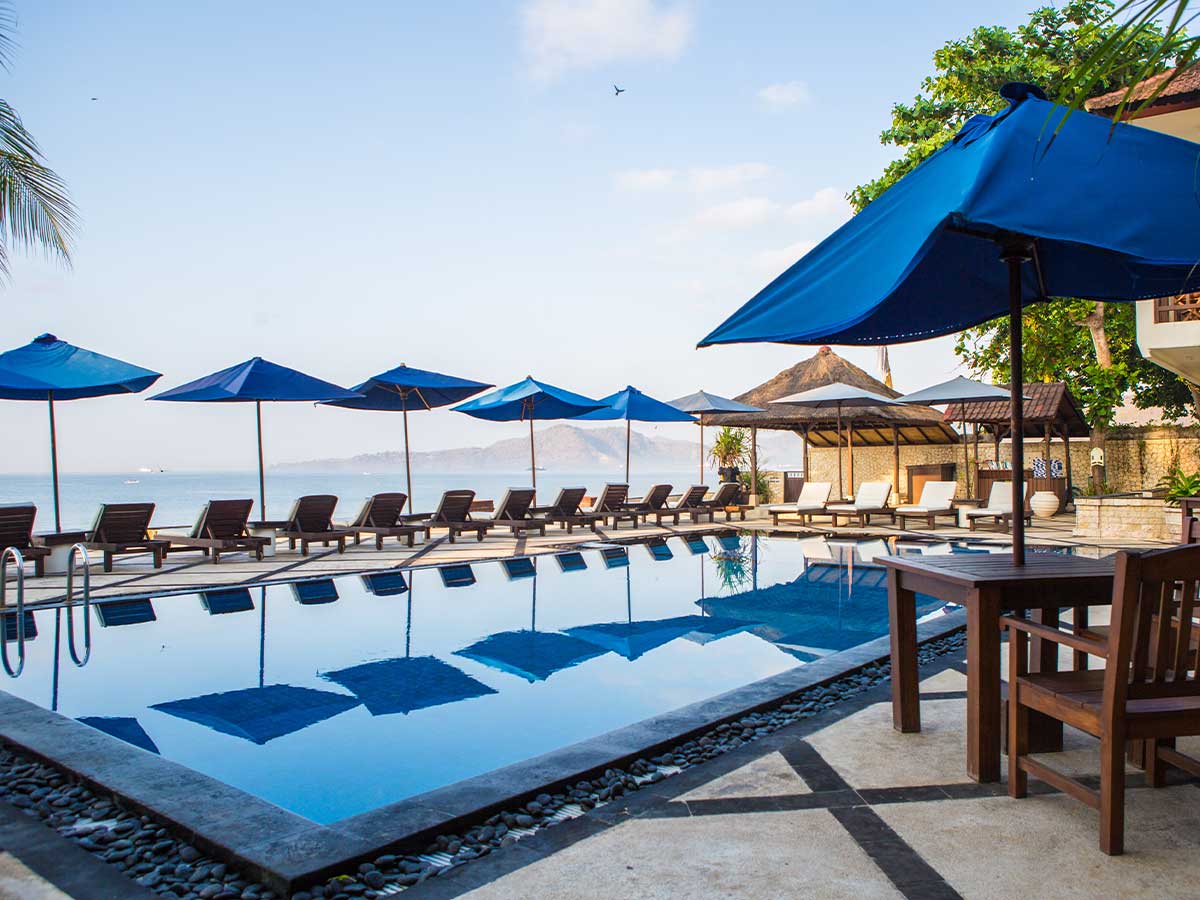 Here at Karma Group, we've used the downtime to ensure that our Bali resorts are safe and primed for your arrival, leading the way in vaccinating our staff, their families and the surrounding community. Even better, our flagship resort Karma Kandara – set on limestone cliffs in a neighbourhood often dubbed Bali Billionaire's Row – is approved to accommodate guests for the three days isolation – turning quarantine into pure pleasure in an expansive luxury pool villa with five-star resort service right on your doorstep and jaw-dropping views to boot!