We're delighted to welcome artist Reif Myers to Karma Kandara for a special residency during which time he'll be working on some very special artworks down at Karma Beach Bali … Born in Maui to an artist mother and a surfer father, Reif is dedicated to both pursuits – and has managed to combine them in his new home in Bali.
You'll be able to catch him down at Karma Beach Bali where he'll be turning a series of surfboards into canvases filled with his distinctive abstract-collage style paintings, inspired by the likes of Jean-Michel Basquiat, Peter Webb and MAMBO. This is fun, intuitive pop art filled with representations of the things that have meaning to Reif – and there's definitely a strong leaning towards the tropical hedonism that's a mainstay of our entertainment philosophy here at Karma Group.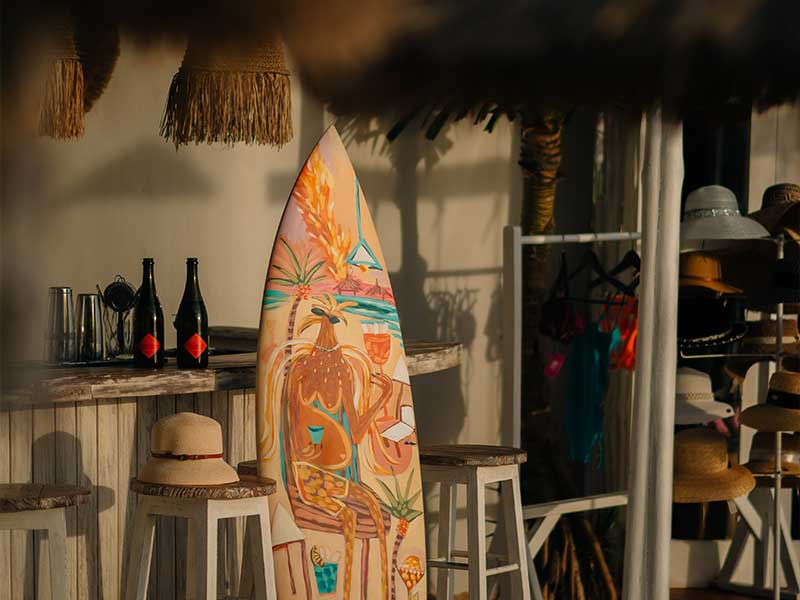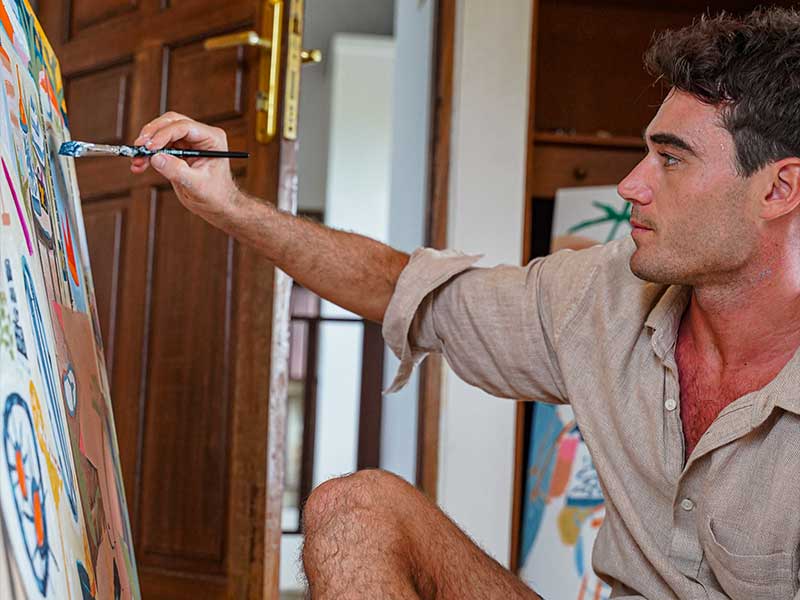 One artwork will depict a phoenix enjoying a cocktail down at the beach club at sunset, as part of a commission that will become one of the features of the brand new Phoenix Bar that is currently taking shape down at Karma Beach Bali. Expect a rich colour palette that reflects the Bali tropical vibe – with palm trees, spectacular sunset skies and insider elements that Bali lovers will recognise.
We invite you to have a chat with Reif about his work and lifestyle if you're down there. He's as friendly as he is talented and always ready for a chat.