Nestled on the Northeastern coast of Crete in the South of the Aegean, Mirabello Bay beckons travellers with its breathtaking beaches, rugged coastline and captivating culture. Start your adventure by exploring the stunning coastal town of Agios Nikolaos – which is also of course home to our very own Karma Minoan resort!

Wander along the picturesque promenade, lined with charming cafes and pretty boutiques and treat yourself to a traditional Greek breakfast – flatbread, pastries and a classic Cretan egg dish like Staka Me Ayga perhaps – while taking in the magical views across the bay.
After breakfast, take a small boat to the mystical islet of Spinalonga – a rock promontory that was once a leper colony and is now a site of extraordinary natural beauty. Explore the ruined Venetian fortress that still stands there, before taking another boat ride across to the pretty village of Elounda where you can relax into timeless rural rhythms as you stroll through narrow streets strewn with bougainvillaea.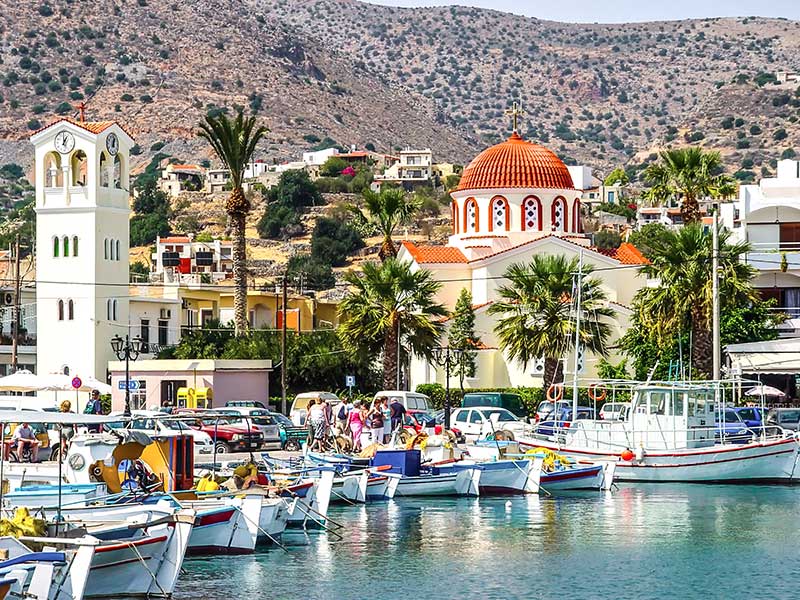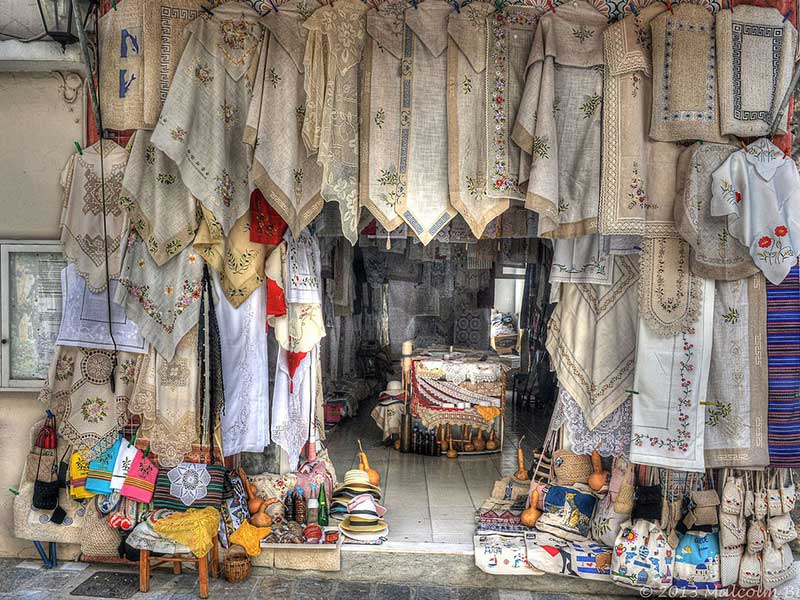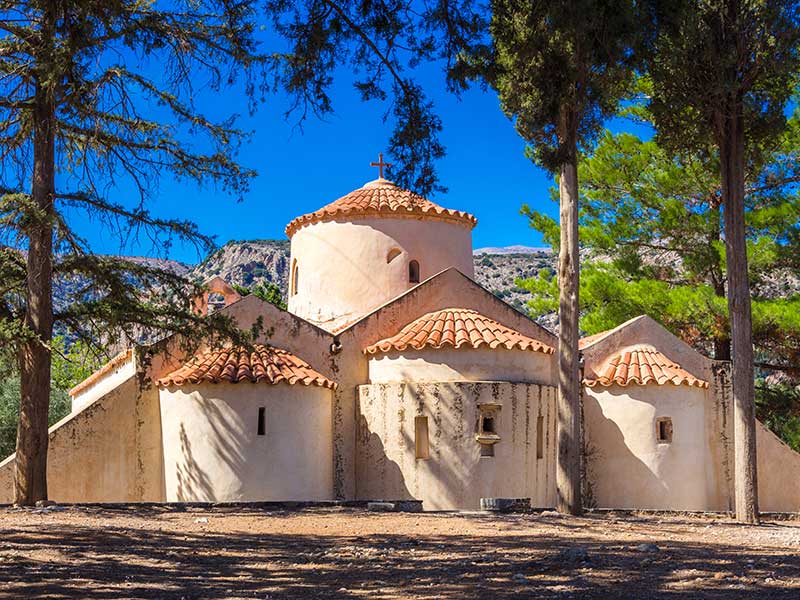 Cool off in the calm crystal waters of the Aegean at nearby Elounda Beach and enjoy the late afternoon sun on one of the comfy loungers. End your day with a visit to another scenic village – Kritsa. Nestled in a valley beneath the Dikta Mountains about 11km from Agios Nikolaos, Kritsa is all labyrinthine alleys, crooked old houses awash with flowers, churches and olive groves. As the sun sets, head to one of the traditional tavernas for an aperitif before returning to Karma Minoan for a well earned feast of classic Greek fare and a select bottle from Karma's well stocked cellar.