Rather than postponing the flagship event, last week TedxSydney organizers decided to go for gold and host the one-off TEDxSydney Celebration, a virtual TEDx event like no other.
Meet Charlotte Spence, Karma Luminary, and Youth Curator and Assistant Producer for TEDxSydney. who co-hosted the recent livestream event with Fenella Kernebone from the big red dot in the TEDxSydney Studio. Charlotte interviewed past speakers as well as Dj'd for the virtual after party, a three-hour stream that included highlights from some of the best TEDxSydney's talks, films, events, and performances over the last decade.
There were live chats via Zoom with some of their speakers which then finished with an afterparty and music courtesy of resident DJs. Atomic Kiss (Charlotte Spence aka DJ Atomic Blonde + Tosh Lanyon aka DJ Dutchkiss). Charlotte is the daughter of the Karma Group's Founder and Chairman, John Spence, and Karma Beach Bali resident DJ. Some of you may recall Charlotte down at Karma Beach last new years – she loves mixing everything from 90s house classics through to tech and pop bops to get a crowd moving.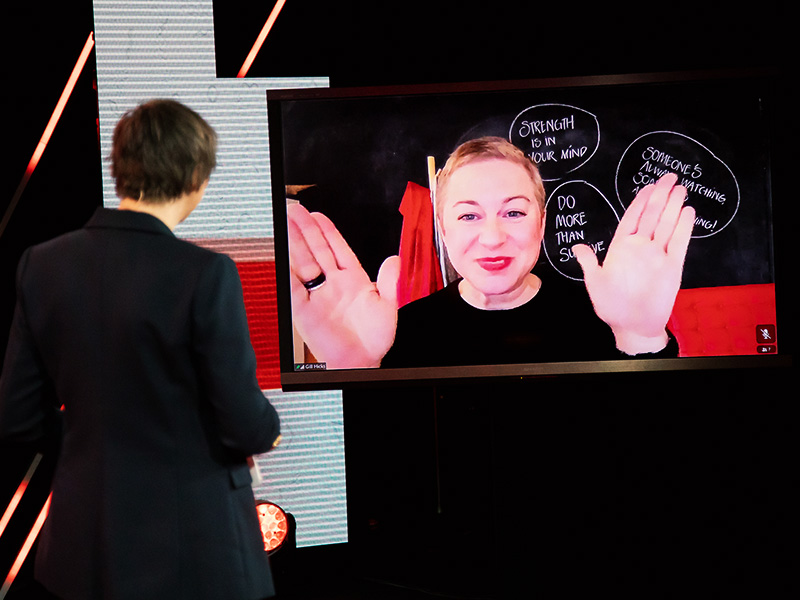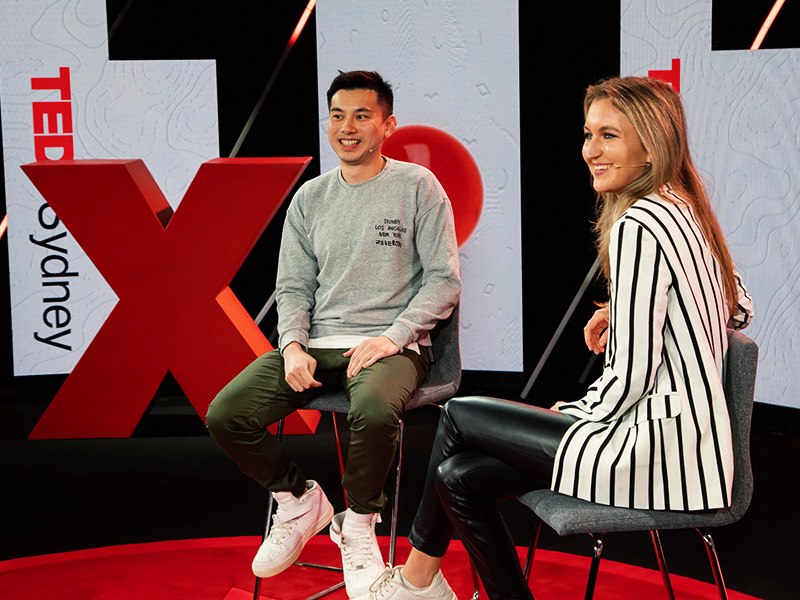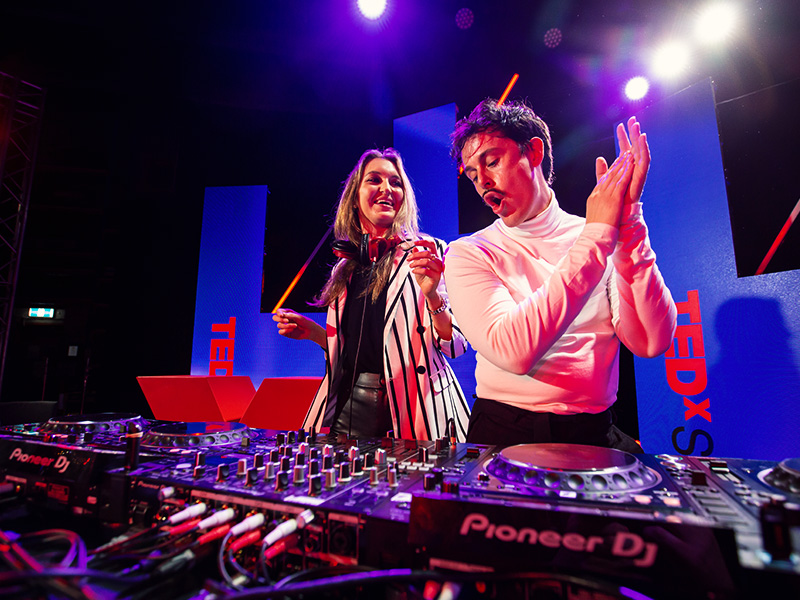 Check out Atomic Kiss Spotify Playlist