There's no place like India in the world. The South Asian subcontinent is a vast landscape of over 1.3 billion people sharing 22 spoken languages, thousands of dialects, several religions and is the largest democracy in the world. Home to over 2 million Hindu temples and 300,000 mosques, India is also believed to be the spiritual birthplace of the oldest language (Sanskrit) in the world, yoga and Ayurveda!
India is also the birthplace of the Karma Group.
When Karma Group's Founder and Chairman, John Spence, first visited Goa in 1993, he says he felt immediately inspired and captivated and knew India was the place to begin his vacation ownership brand.
Fast track 28 years, and Karma Group has a stable of several iconic hotels and resorts across India. The properties range from an original 18th century Haveli built during the golden age of the Maharajas, a boutique hotel located in the beautiful pink city of Jaipur, Rajasthan, a retreat-resort located nearby the famous Jim Corbett Tiger Reserve, a resort perched upon a hillside in the snow-capped ranges in Dharamshala, and a desert safari resort and camp in Jaisalmer, to name a few.
Says Spence: 'India will always inspire me, holding a special place in my heart and the mythology of Karma as it was here that our wonderful journey began, making it our spiritual home.' Here's a guide of unique things to do and see around the Karma Group's Indian resorts….
---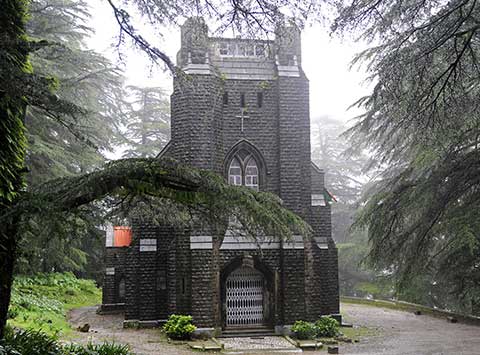 Karma Exotica – visit a gothic church in Dharamshala

Amazing but true! Located near Dharamshala, the 'St. John in the Wilderness Church' dedicated to John the Baptist was constructed in 1852 and is considered one of the most important monuments in Himachal Pradesh. Set in the woods, this neo-gothic church features stained glass windows not normally found in these parts of India. Dharamshala is also the place of residence for His Holiness the Dalai Lama.
---
Karma Haveli – experience one of India's oldest tea shop in Jaipur

A beautiful experience when holidaying at Karma Haveli in Jaipur is to visit India's oldest tea boutique, Sancha Tea Boutique. Situated in the heart of Jaipur, the boutique offers over 70 different types of tea. Learn first-hand about the difference between Green, White, Oolong and Black Tea. The Sancha Tea Boutique was founded in 1981 and there are now 10 outlets across India.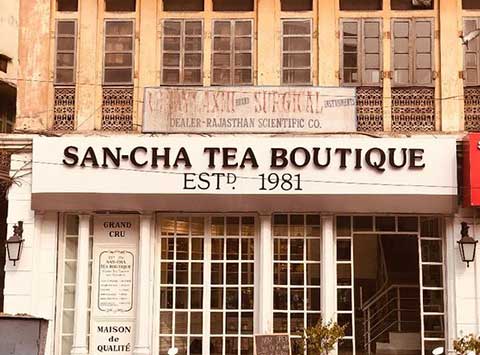 ---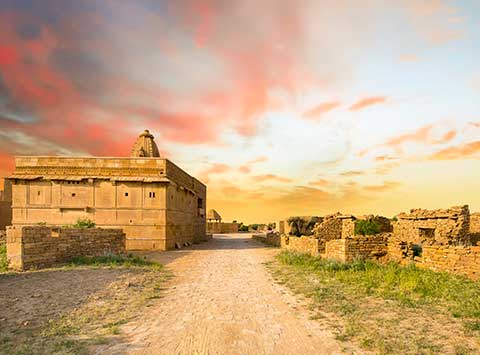 Karma Golden Camp – explore the ghost towns around Jaisalmer!

Now this is something unique. When holidaying at Karma Golden Camp, a must-do is to hire a jeep or join a tour around some of the ghost towns and villages. Ranging from ruins and castles to fortresses, each one offers its own character. Two of the most popular are Kuldhara and Bhangarh – learn about the people who once inhabited these prosperous villages and the legends around what drove them to flee.
---
Karma Sitabani – visit the city of Badrinath in Uttarakhand!
Another once-in-a-lifetime type of experience is a visit to the awe-inspiring and peaceful city of Badrinath. Situated at an elevation of almost 10,170 feet above sea level, the town is a renowned pilgrim destination also popular for mountain hiking, skiing, camping, natural thermal springs, vegetarian food trails, and the magnificent Hindu temple dedicated to Lord Vishnu. Another must-do experience is the sunrise trek to the base of Nilkantha Peak or visit the tea-stop at Mana, a township on the Indo-China border. Karma Sitabani is situated nearby the famed Corbett Tiger Reserve.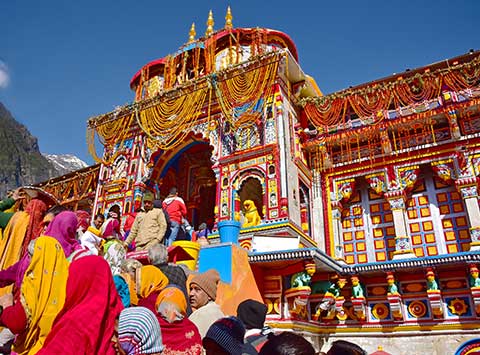 ---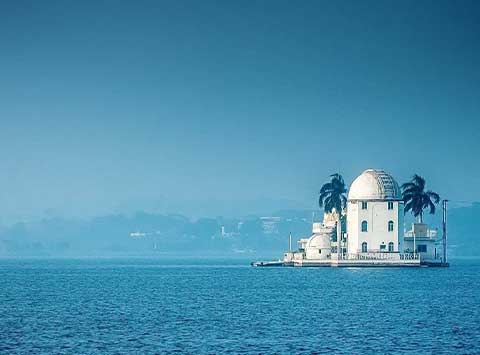 Karma Seven Lakes – see the Solar Observatory in Udaipur

When staying at Karma Seven Lakes, a must-visit for the whole family is the Udaipur Solar Observatory (USO) situated on an island on the Fateh Sagar Lake in Udaipur. Considered the best solar observing site in the world, the USO is the center of solar physics research in India. It comprises a range of telescopes for high-quality solar observations. The USO is not open to visitors but is still a unique experience – the location was selected for the abundance of water plus receives 250 days of sunlight every year.
---
Discover 6,000-year-old rock art in Goa
Normally one imagines golden beaches and swaying palms when staying at one of the many Karma Group resorts located across Goa. However, the former Portuguese colony has so much more to offer including spice plantations, waterfalls and hikes. Something out of the ordinary to do is to visit the South Goan village of Pansaimol where you can view the collection of prehistoric etchings on rock surfaces. These carvings were only discovered recently in 1993. There are over 140 drawings of humans in various postures, drawings of cattle, elephants, deer, and other animals as well as abstract and geometric designs.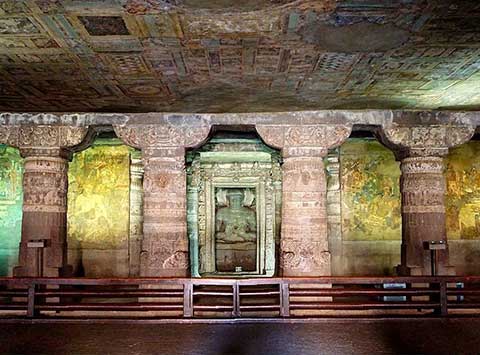 ---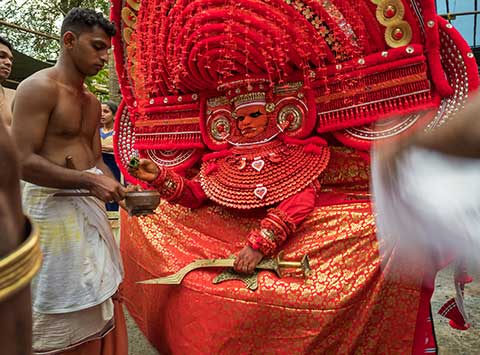 Karma Chakra – experience an awe-inspiring temple Theyyam Ritual in Kerala
While a visit to Kerala is not complete without a boat cruise along the backwaters and an Ayurvedic treatment, a unique must-do is to watch a traditional Theyyam Ritual performance. Performers dress up in amazing make-up and flamboyant costumes and convey stories about ancient legends and spirits. This is an explosion of ceremonious dance, mime and live music. From December to April, there are over 400 unique Theyyam performances held in temples across North Kerala – each one unique with its own stories, music and style.
---
Karma Sunshine Village Bangalore – fly an airplane!
Thrill seekers will love this once-in-a-lifetime must-do when staying at Karma Sunshine Village in Bangalore. Visit the Jakkur Aerodrome in Bangalore where you can take a Micro-flight (and you don't need a pilot licence)! Microlight aeroplanes are small, light, two-seater planes for the pilot and trainee/passenger (you). Essentially, you get to fly with the pilot and during the flight learn the basics of flying. The highlight – you get to perform some simple manoeuvres like making a turn, increase and decrease of altitude etc. A typical flight experience lasts 10-15 minutes.