More exciting announcements! We continue to open luxury amenities at Karma Salford Hall – including our award-winning signature Karma Spa! Members and guests can also enjoy exquisite meals and afternoon tea in the Sir Phillip Hobbie Restaurant – named after the nobleman.
A little about the history of Sir Phillip Hobbie extracted from the 30-page 'The History of Karma Salford Hall' researched and presented by 'Ancestral Footsteps'.
Situated in a panelled hall featuring period paintings, chandeliers and plush carpets, the Sir Phillip Hobbie restaurant is named after Philip Hobby (spelled variously as Philip or Phillip and Hobbie or Hobby) who was an important member of Henry VIII's court. Henry appointed him Ambassador to the Holy Roman Empire and Flanders, largely because of the support Hobby had given to his break from Rome.
Thanks to historian, Sir William Dugdale, we know quite a lot about the origins of Abbots Salford and about the first noble owners of Salford Hall. One of Dugdale's best known works, The Antiquities of Warwickshire was published in 1656 and is considered one of the finest county histories to have ever been written.
Henry VIII's reign is well known for the break from Rome in which Henry separated the Church of England from Papal authority, appointing himself Head of the Church and dissolving all monasteries, which included Evesham Abbey.
According to William Dugdale, King Henry seized Evesham Abbey and all its lands, which encompassed the Hall at Abbots Salford, and sold it to his friend Sir Philip Hobby in 1538. For the first time Salford Hall passed from the monks into secular hands, but it would retain a strong link to the Catholic faith over the centuries to come.
Evesham Abbey was plundered by the locals and then practically demolished; Sir Philip even had to pay men to keep watch 'against disorder' there. Fortunately this was not the fate of Salford Hall, which remained intact.
Hobby was said to be often accompanied abroad by the illustrious painter Hans Holbein the Younger, in order for the artist to paint various princesses for King Henry to see what they looked like. Famous for his iconic portrait of Henry VIII, Holbein also sketched both Hobby and his wife.
By 1542 Hobby became a gentleman usher of the King 's Privy Chamber, a huge honour. This made him one of the only people who had daily contact with the king, one of the courtiers known for their loyal service but also their congenial company.
Hobby dutifully served under other Tudor monarchs. After Henry VIII's death, he was once again sent abroad to try to negotiate a marriage between the new King, Edward VI, and the King of France 's daughter. Hobby briefly supported Lady Jane Grey during her 9-day reign and when Queen Mary I came to power Hobby served her on various diplomatic missions.
In 1547 Sir Philip Hobby sold Salford Hall to Anthony Littleton for the sum of 891 pounds and 10 shillings (along with its 600 acre estate). Read more of the compelling history of Karma Salford Hall in next week's Karma Community.
*A shout-out to those of you traveling to stay with us at our new historical hotel – make sure you make a reservation to dine with us at the beautiful Sir Phillip Hobbie restaurant where you will experience exquisitely prepared English and European favourites as well as some international fare inspired by Karma Group's global portfolio of resorts.
Discover Karma Salford Hall Now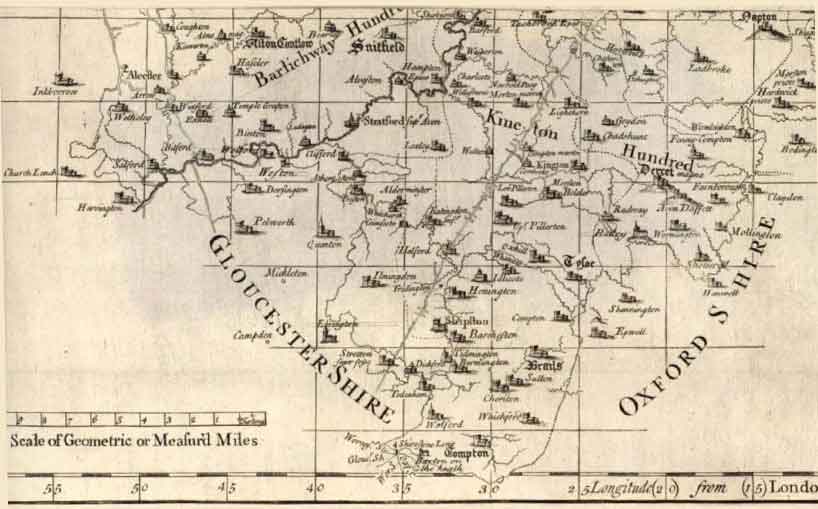 Map from Dugdale 's The Antiquities of Warwickshire, 1656 with Salford circled in red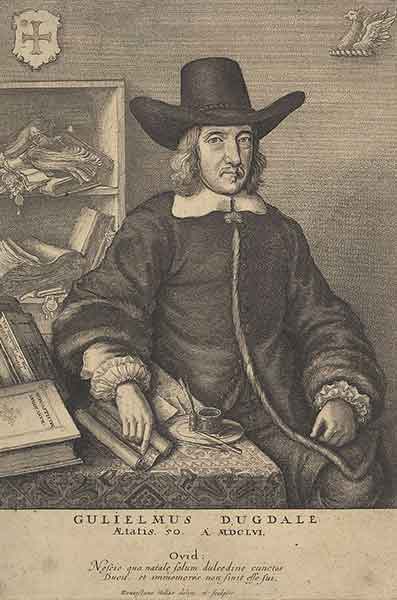 Sir William Dugdale was born in Warwickshire in 1605 and became one of England's greatest historians. One of his best-known works was The Antiquities of Warwickshire published in 1656. It is one of the finest county histories to have ever been written. Thanks to Dugdale we know a lot about the origins of Abbots Salford and also about the first noble owners of Salford Hall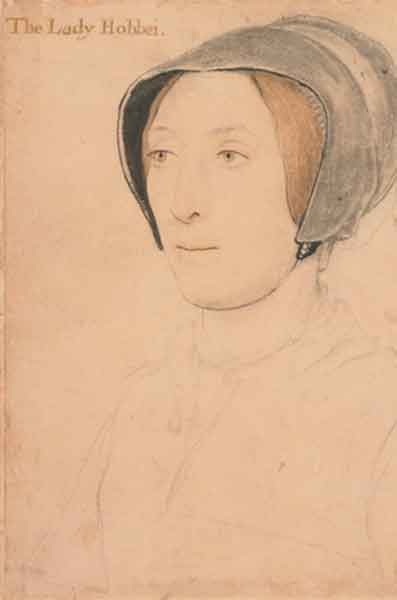 Portrait of Lady Elizabeth 'Hobbei' (1500 – 1560), also by Hans Holbein