James O'Connor is one of the most talented and versatile Rugby Union players in the modern game. The 30 year old Aussie began his professional career with a bang, debuting for his country at the tender age of 18. Since then he has played for some of the best teams on the planet – including Western Force in Australia, London Irish in the UK and Toulon in France. And throughout much of this stellar career, James has been a Karma Ambassador – a role he first took on back in 2011. So we're delighted that he's continuing the role with us for the foreseeable future.

James – who's equally effective playing fly-half, centre, outside centre or full-back – is a regular visitor to Bali, where he's stayed with us at Karma Kandara. Whenever and wherever he joins us, he's always supportive of our many activities – in particular philanthropy. On his most recent visit to Karma Kandara this month, he spent time at the Bali Life Foundation, which Karma Group has been working with for many years. James met with some of the children that the Foundation supports, sharing anecdotes and stories with them through a translator and joining in some activities.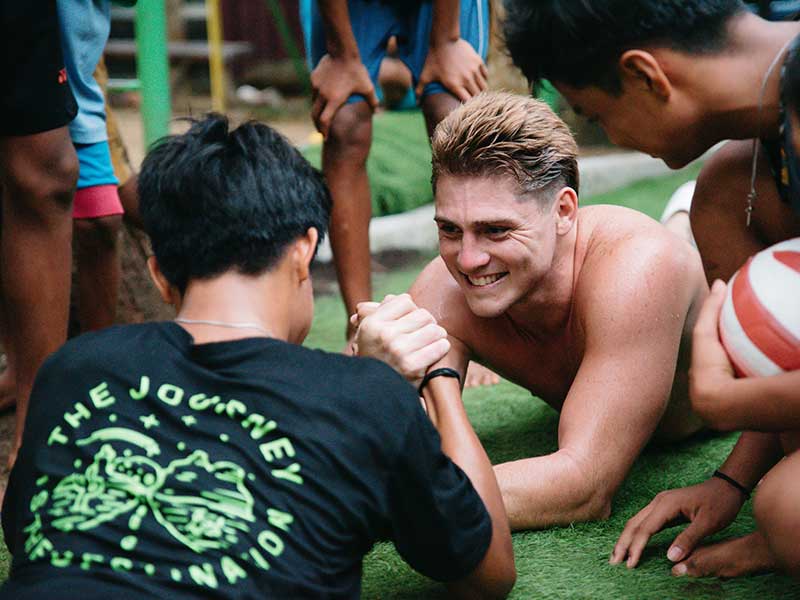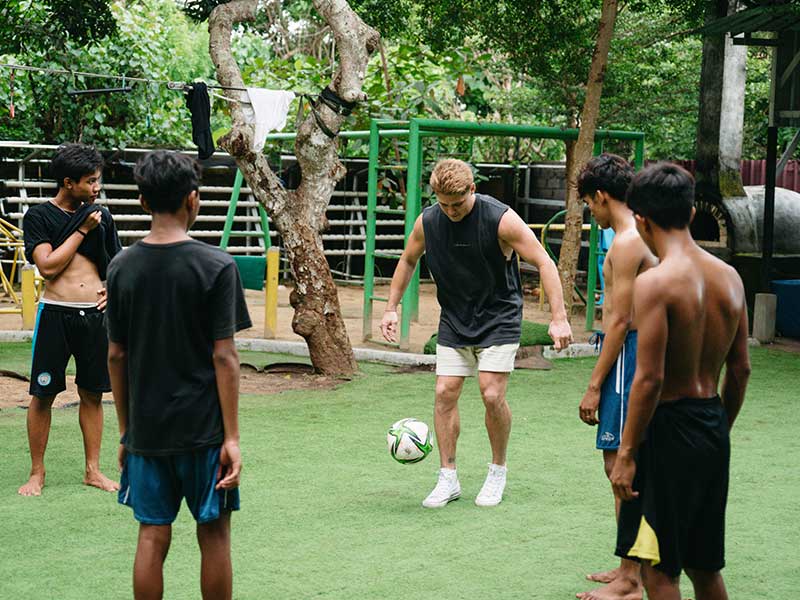 James was responsible for one of the greatest try-saving tackles of all time back in 2011 when he covered the length of the pitch in a match against Ireland to take out Irishman Tommy Bowe right on the try line… just one of many magical moments the Queensland native has brought us over a decade and more of elite level rugby. We're grateful for the inspiration he's able to bring to our community of Karma Ambassadors and his contribution to the causes we support.